The Flooring Gal

makes your life easier - FREE Shop at Home & Office Flooring Service for your convenience - FREE Design & Selection Assistance!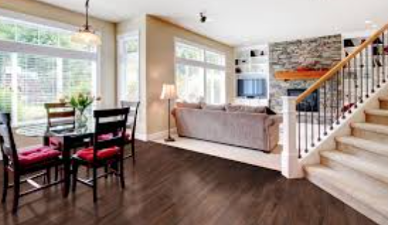 About The Flooring Gal
Are you ready to make your home beautiful? My name is Summer Turner and I am here to help with great designs and choices of flooring for any and every room in your home or office. I also do custom shower and backsplash designs. I have 20 years of residential and commercial experience.

The Flooring Gal is licensed, insured and guarantees your satisfaction! I will gladly help you with your spare bathroom or your new apartment complex - no job too big or too small! The Flooring Gal personally services all of Middle, Southern and Eastern Tennessee and Northwest Georgia. I can ship materials to you anywhere in the U.S.

615-785-8126 Call now or email Summer@Theflooringgal.com to set up your appointment!

Services
The Flooring Gal will also work with you to find furniture and accent pieces that bring out your personal style. Whether you come to me with a complete vision for your home, or come to me looking for inspiration, I am here to help. Let The Flooring Gal use the creative talent and product knowledge acquired in her hands on experience in the industry over the last 20 years make your life easier!
FREE ESTIMATES - FREE DESIGN SERVICE - INCREDIBLY LOW PRICES ON ALL TYPES & BRANDS

I also have a network of skilled contractors and service providers that can handle any project you are interested in involving your home/office as well - trim, landscaping, plumbing, electric, hvac, roofing, painting, additions, remodeling, mortgage/refi, real estate, property management, etc.


Approach
We are happy to start from scratch. Or, we can work with what you already have, from rugs and accent pieces to your favorite furniture, and give you a home makeover that brings out the best in your own unique style. You'll be amazed at how affordable our prices can be, too. The Flooring Gal does it all - Carpet, hardwood (pre-finished and dustless sand & finish), LVT, laminate, ceramic tile, natural stone, vinyl, VCT, area rugs - commercial and residential. All types and all brands!

Let's plan your dream home together - contact us now!
Testimonials
"We had Empire out and their estimate was almost $2800.00 more than The Flooring Gal! Summer even got us better quality materials and saved us a ton of money" -- Bonnie Walden La Vergne, Tn

"I asked Summer, The Flooring Gal, to come into my home that had been on the market for months to pick out new floors for me - she did a perfect job and the house sold the next week" -- Linda Brown Murfreesboro, Tn

| 615-785-8126
Summer@Theflooringgal.com